Proven Strategies.
Wealth Management is a unique discipline — not unlike art, architecture, law or medicine. And, like many other fields, success in Wealth Management is typically the result of hard work and mastery of those fundamental principles.
Let's Talk.
Overview
Your Values Come First.
There's no "one-size-fits-all" approach to wealth management. That's why our Round Table of Advisors approach begins with gaining a precise understanding of our client's singular values and aspirations. From that foundation, we review accounts, goals and objectives from the perspective of each professional; your tax advisors, estate planners, business managers and attorney.
Through increased communication and visibility, we strive to ensure that the advice from all of your advisors is coordinated to achieve your objectives.
The result is a holistic, highly-tailored strategy that encompasses the full spectrum of our client's financial matters. With all advisors embracing a common goal, the results far exceed the product of even the best professionals working in isolation.
Read More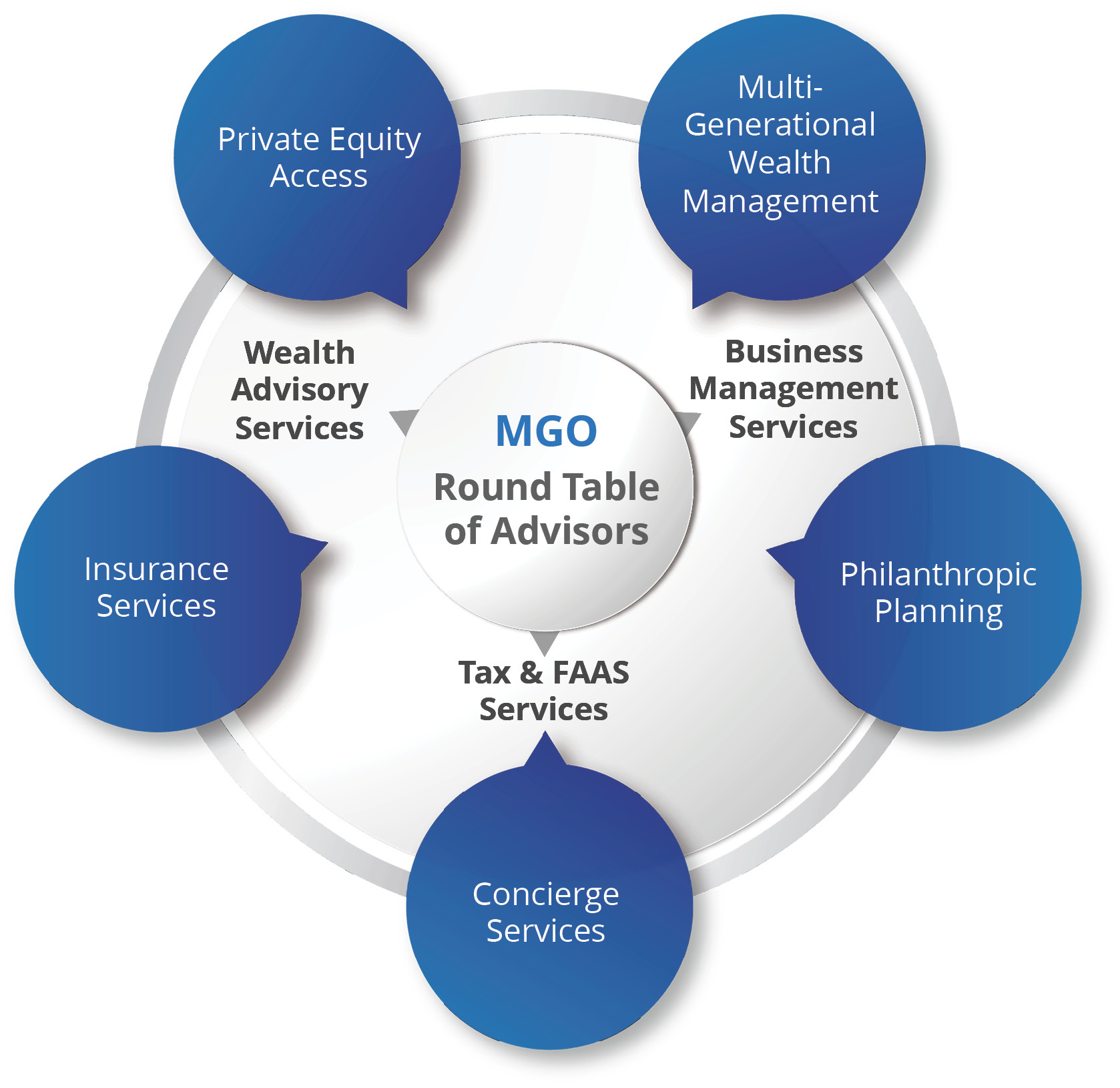 A Unique Approach to Wealth Management
Concierge Service & Proven Wealth Management Solutions
Learn More
Approach
Listen. Plan. Deliver.
There's one thing we already know about you: You are unique. You have your own specific story, values and priorities. That's why everything we do begins by developing a clear understanding of your aspirations. From that foundation, we develop a highly tailored strategy that accounts for the full spectrum of all of your financial matters.
This approach has been instrumental in our success, working with three key areas of specialization:
High Net Worth Individuals
Family Offices
Athletes, Artists & Entertainers
We know that our clients share more of themselves over time as their trust in us increases. We don't rush the process, we adapt to your level of comfort in the process. The implementation and execution of strategies is dependent on our clients' thorough knowledge, understanding and consent.
Contact Us
How can we help?
Questions? Let's talk. Discover a truly unique approach to wealth managment. Call or contact us online to get the conversation started.
+1 888.880.5724